Tangle sculpted art forms
Steel is not light or easily malleable, but these two sculptures defy the material to be swirled into a tangle of submissive art of organized chaos
defining space with shape. One design is a round orb and the other a tall vase. Both are gracious in size. They are finished with three tones
of gold gilding to add the glamour of depth and flash. They are shaded with sailcloth white fabric shades and crowned with a gilded finial.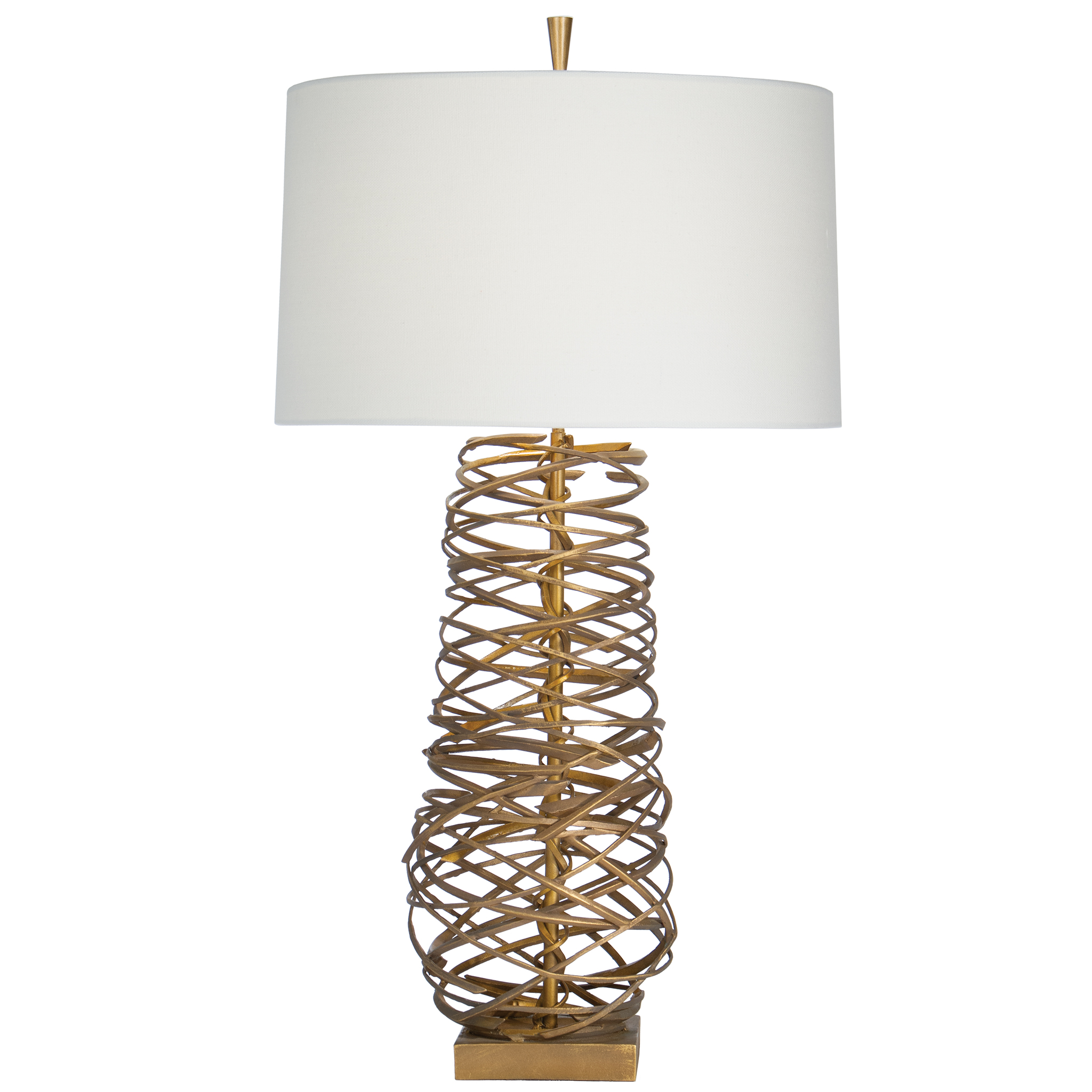 9085 TANGLED ORB 28.5″H Shade: 89027 – 20x21x11″ Rnd Drum Sailcloth White